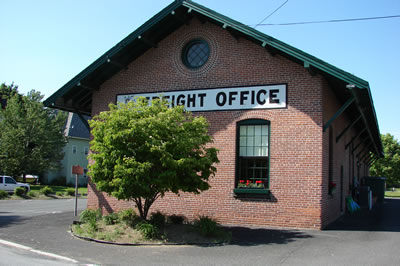 The Waterford Public Library was chartered by the University of the State of New York in 1895 to serve those living within the boundaries of the Waterford-Halfmoon Union Free School District. The library is governed by an autonomous Board of Trustees. Residents of the district elect trustees each June when they also vote on the library budget. The Trustees meet on the second Tuesday of each month at 6pm at the library. All meetings are open to the public. Although the library is funded primarily by the library tax levied on property holders in the district, additional monies come from fines, gifts, book sales, New York State, Saratoga County and the Town of Waterford.
Waterford Public Library has over 10,000 Adult Fiction and Non-Fiction titles, more than 6,000 Juvenile and YA titles and over 500 Large Print titles.
Audio-Visual collection includes a selection of books on CD and Playaway, and well over a 1,000 movies on DVD. In addition we offer access to two digital e-content platforms, Hoopla and Kanopy, for e-books, downloadable audiobooks, movies and more.
Waterford Library through its membership in the Southern Adirondack Library System provides access to the Polaris PowerPac Web catalog of all holdings in the member libraries. In addition access to various on-line databases is available from the library's webpage. These databases have thousands of full-text magazine and newspaper articles, current health and business information and much more. All of these databases are accessible from your home computer with a valid library card.
The Polaris PowerPac provides online access to your library card account. By logging into the PowerPac web catalog with your barcode and password (usually the last four digits of your home phone number) you can renew materials on your card, place requests for new titles and update your contact information.
Book Sale: The Library holds a "never-ending" book sale in the library lobby which is open during regular library hours. Books may be purchased individually for $.50 or by the bag for $1.00. Selected items which are priced accordingly can also be purchased from a cart at the library entrance. Items purchased from the book sale are non-returnable.